NosakiiS Group expertise in the Internet of Things (IoT)
Why call on NosakiiS Group for your Internet of Things (IoT) projects?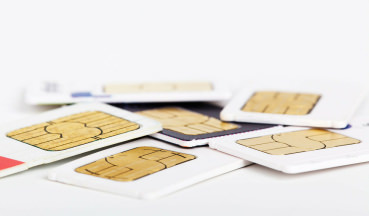 The implementation of an « Internet of Things » project requires not only knowledge of identification, network and data processing technologies, but also in-depth expertise of the company's operations. In most cases, these are cross-functional projects that require the involvement of many players in the company: from marketing to sales, including technical management and finance. It is therefore necessary to have an external player ready to arbitrate the different opinions in the light of the constraints specific to this type of implementation. The consultant of NosakiiS Group plays this role.

The challenges are not limited to choosing the most suitable technologies. The Internet of Things involves significant risks in terms of data security and maintaining confidentiality, not to mention legal risks.

For example, the new data protection rules must be complied with, otherwise the company may face heavy fines of up to 4% of annual worldwide turnover in the case of the General Data Protection Regulation (GDPR) which was approved on 14 April 2016 by the European Parliament and will come into force in May 2018. It should be noted that Swiss companies operating in EU member states are affected.

NosakiiS Group supports you in your approach and carries out all or part of your project:
Advice on the « Internet of Things » strategy to be adopted
Feasibility study
Choice of technologies to be used
Design of business solutions
Design and production of prototypes
Development and integration of solutions within your company


Connected objects, vectors of the digital transition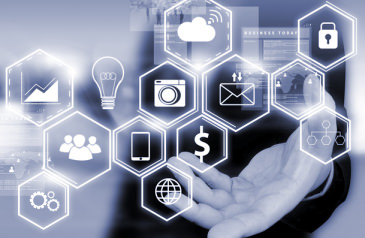 The term "Internet of Things" refers to the design and implementation of a digital solution using connected objects; connected objects that play a major role in the digitisation of business processes by enabling product traceability, in-situ data recording and even the creation of new business models.

The implementation of connected objects also enables the company to offer its customers local services with high added value.

At the enterprise level, the Internet of Things is an essential aspect of the Industrie 4.0 concept.






The Internet of Things (IoT): The bridge between the real and the digital world
The Internet of Things (IoT) is the extension of the internet to objects in the real world; it is about connecting the physical world to the virtual world and thus exchanging data between living beings, objects and machines.

In concrete terms, the Internet of Things consists of the implementation of technical solutions enabling physical objects to be identified and to communicate with them in order to exchange, store and process the related data.

The Internet of Things is materialised by the implementation of a technological chain integrating connected objects, means of identifying the object (RFID chips, beacons, barcodes, GPS location, etc.), mobile devices for interacting with the objects, digital data transfer networks (2G, 3G, 4G, Wi-Fi, Bluetooth, etc.) and data processing infrastructure (server, database, web interface, etc.).
Examples of projects already done in the field of the Internet of Things (IoT)
Fish farming: Livestock management system with individual animal tagging using RFID chips


Logistics: Warehouse management system with operator and goods geolocation function for industrial halls


Machine industry: Production management system with quality monitoring and preventive maintenance service for customer machines (connected object with RFID chip identification)


Museography: Interactive multimedia platform with the use of beacons (Bluetooth Smart geolocation beacons) and QR codes (guided tour for museums)